Shimano Blackout 6'4" - 1pc 20-30lb + Daiwa Saltiga LD10H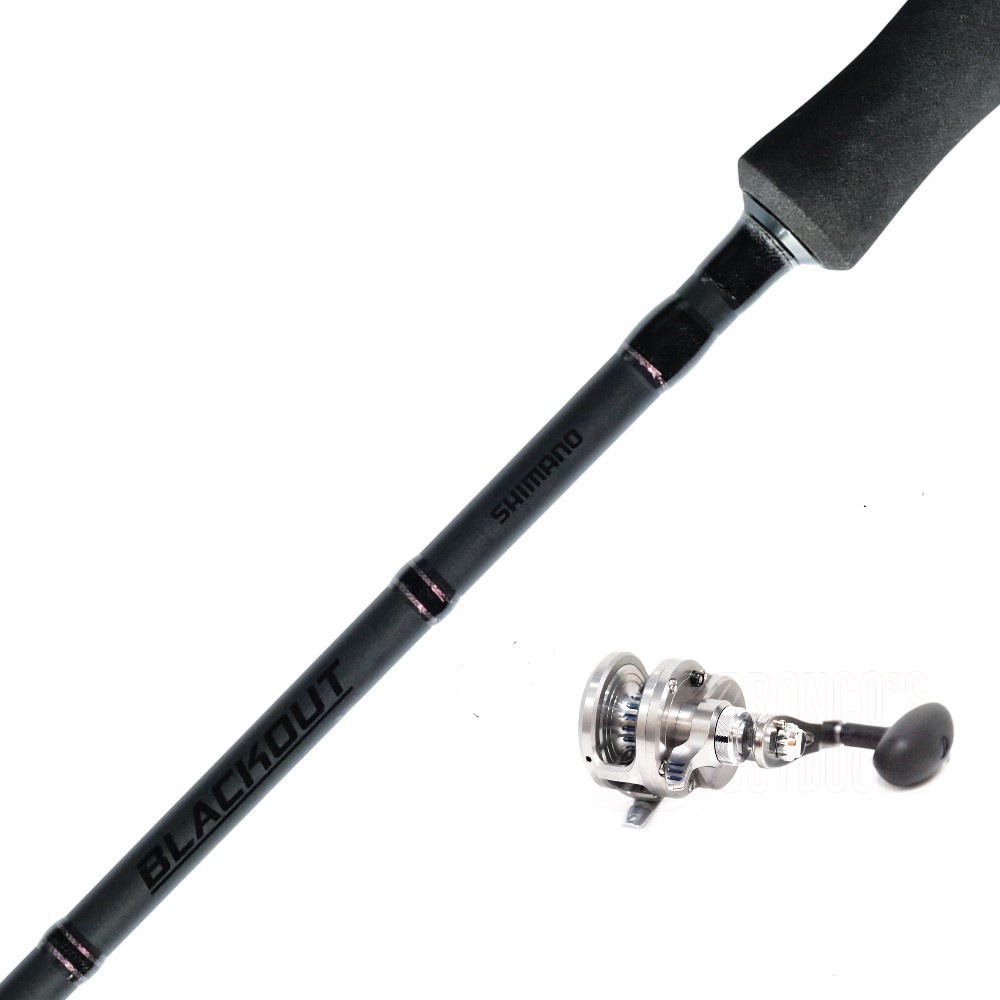 THIS COMBO INCLUDES
Shimano Blackout 6'4" - 1pc 20-30lb RRP $249.99
Daiwa Saltiga LD10H RRP $649.99
A TOTAL OF $899.98 ALL FOR $788.99

Shimano Blackout 6'4" -1pc
The T45 blank technology has created a strong, powerful and crisp action with superb sensitivity, coupled with the Win grip technology providing ultimate comfort.

Length: 6'4"
PE: 2-3
Jig Wt: 45-160g

+

Daiwa Saltiga LD10H

Gear Ratio: 6.3 
Wt: 445g 
Bearings: 6 CRBB + 1RB 
Max Drag: 12kg 
PE: 2-300m, 3-200m
Mono: 12lb-250m , 14lb-200m
LEVER DRAG
A lever control system that allows drag pressure to be easily applied by pushing the lever forward. Allows for increased pressure to applied, and is ideal for jigging and deep water angling.

MACHINE CUT ALLOY BODY
Lightweight and incredibly strong, Machine Cut Alloy provides body strength and reduced weight to be achieved without the cost and corrosion issues of other metals.

STAINLESS STEEL GEARING
Harder & stronger than any other material, Stainless Steel significantly increases gear longevity. Unmatched against corrosion

CRBB
Lasting 12 times longer than standard stainless steel bearings Daiwa's CRBBs feature specially treated stainless steel, and a protective shield on the bearing race that seals out sand, fine grit, salt crystals and other abrasives. The result is a longer lasting bearing that's protected from the corrosive elements that destroy traditional bearings.